Wiring & Rewiring in California & Across the United States
Experienced Electricians You Can Count On
Outdated, loose, or short wiring is a danger that is not often considered until it is too late—with wiring-related fire damage still affecting thousands of property owners every year. At Sigal Utility Services, we understand that properties now need to support a bevy of electronics, appliances, and equipment, and need wiring that can keep up with demand. That is why we offer unmatched wiring and rewiring solutions to commercial, industrial, and utility properties throughout California and across the United States. We pair our decades of combined industry experience with best-in-class equipment to deliver results that last.
Give our electricians a call at (707) 418-9010 to learn more about our wiring and rewiring services.
Do I Need to Rewire My Property?
At Sigal Utility Services, we specialize in custom, whole-property rewiring solutions—and have the training and tools to get the job done right, no matter how big or small. Before beginning the rewiring process, our skilled electricians will perform a detailed inspection of your property to spot problem areas as well as opportunities for better efficiency. For some, rewiring might not be the best solution, and if that is the case, our honest professionals will let you know, and work with you to develop a service that better suits your needs.
6 warning signs it is time to rewire:
Burning smells: A burning smell near your outlets is a sure sign that your wiring is too short. The same can also be true if your outlets feel warm to the touch.
Damaged outlets: Another sign of short or burned wiring is damage to the outlet itself. This can look like discoloration or blackening around the outlet. We recommend never using a discolored outlet, and calling us right away for an inspection.
Blown fuses: If your property has a wood backed power box, or uses black and unprotected cables, you might be in danger of a blown fuse.
Flickering lights: Lights flicker when there is a loose connection somewhere in their wiring. When you call our team, we will perform a detailed inspection of the lighting system before offering our rewiring solutions.
Electrical shock: Electronics that have been properly wired and maintained will rarely, if ever, cause electrical shock. If you are experiencing small tingles to shock, call our technicians right away.
Upgraded equipment: Expanding or upgrading your business, home, or industrial facility is exciting. However, if you forget to consider the wiring of the space, it could spell disaster down the line. Luckily, our team is here to provide support.
Why Choose Sigal Utility Services?
Our team has helped countless properties find efficient and long-lasting wiring solutions and we are ready to help you too. We offer same-day appointments when available to start the process as soon as possible. With trained, knowledgeable, and friendly technicians, state-of-the-art equipment, and compassionate client care, Sigal Utility Services is here to be the trusted source for all things wiring and rewiring.
Call our team today at (707) 418-9010 or fill out our online contact form to schedule an appointment.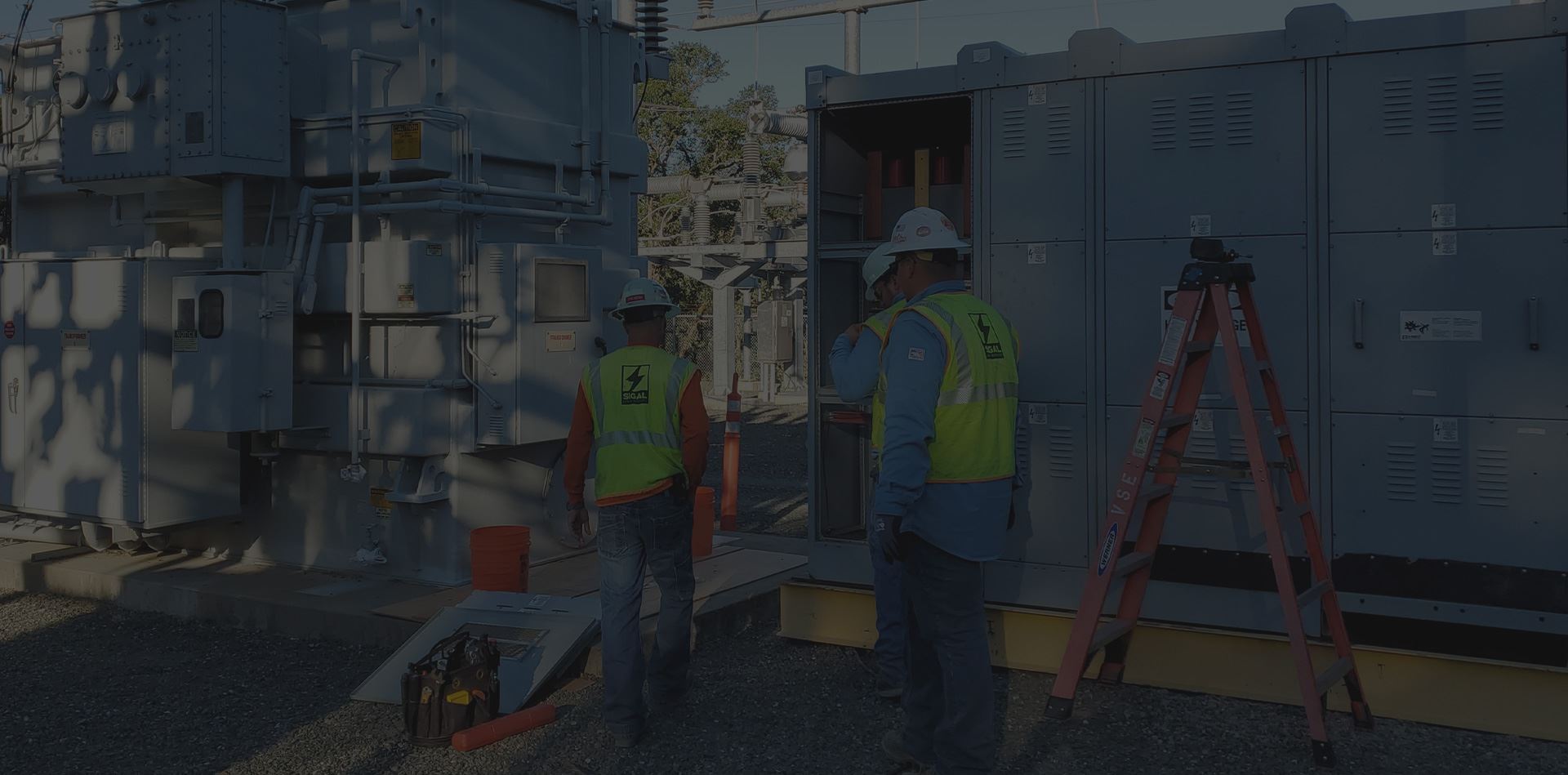 "LIKE A HIGH-VOLTAGE SWISS ARMY KNIFE"
We Serve the Entire West Coast & Wherever You Need Us

Using the Most Advanced Equipment in the Industry

Offering Commercial, Industrial & Utility Services

Decades of Combined Industry Experience