Ceiling Fan Installation in California
We Can Help You Upgrade Your Lighting!
Ceiling fans are an excellent way to circulate air throughout your home while still maintaining energy efficiency. If you are considering installing a ceiling fan at your residence, please call Sigal Utility Services.
We can help you design and install a ceiling fan that suits your needs and fits into your budget.
Please contact usat (707) 418-9010to schedule an appointment for ceiling fan installation in California.
Choose Sigal for Quality Ceiling Fan Installation
Although ceiling fans can provide great benefits, they can also be a hazard if not installed correctly. If you have a ceiling cavity that is too narrow for a ceiling fan, please do not attempt to install one yourself. The machinery of the ceiling fan can be very dangerous if not installed correctly, and can also end up damaging your ceiling.
Sigal Utility Services is available to come to your home and professionally install a ceiling fan. Our crew of experienced electricians have years of experience installing ceiling fans in California and the surrounding areas. We can help you choose the right ceiling fan for your home and provide a quality installation that will give you years of enjoyment. Please contact us today for more information about our services.
Choose the Right Ceiling Fan for Your Home
Ceiling fans come in many sizes and designs and can be used in many places throughout your home. If you are looking for a ceiling fan for your bedroom, dining room, or any other room, we can help you find the right one.
We carry many popular brands, including Hunter, Casa Vieja, and Ceilume, and can help you choose a design that fits your style. Whether you want a traditional design, something more modern, or something that fits in with the décor of your child's room, we can help you find it.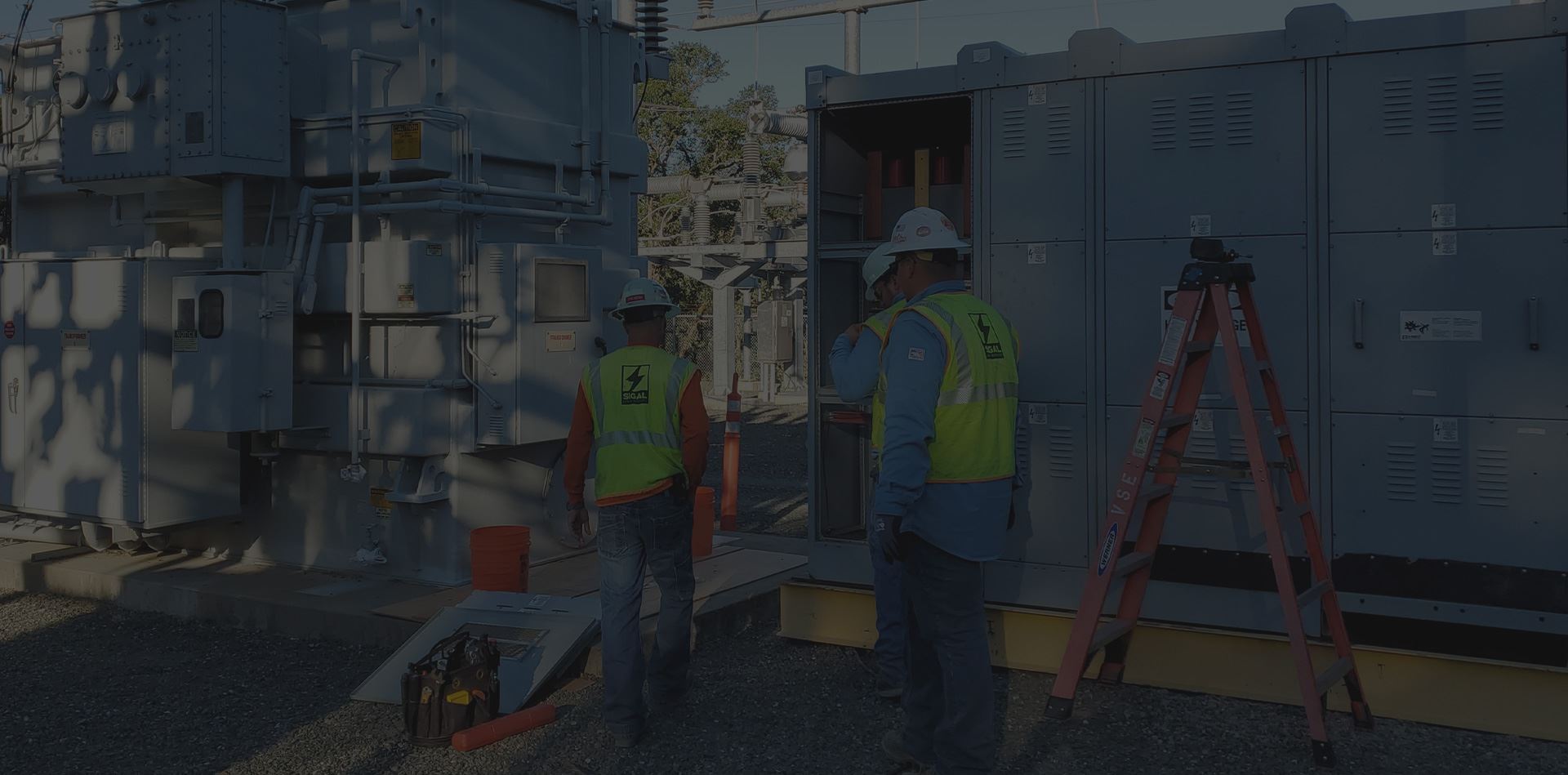 "LIKE A HIGH-VOLTAGE SWISS ARMY KNIFE"
We Serve the Entire West Coast & Wherever You Need Us

Using the Most Advanced Equipment in the Industry

Offering Commercial, Industrial & Utility Services

Decades of Combined Industry Experience