Electrical Panel Upgrades in California & Across the United States
The old adage "If it ain't broke, don't fix it" might work for some things, but when it comes to your property's power, it couldn't be further from the truth. With the speed at which spaces grow, acquire more technology, and change, it is crucial to have an electrical panel that meets your current needs while allowing flexibility to expand in the future. Enter Sigal Utility Services. Our skilled and highly experienced team offers expert electrical panel upgrades to commercial, industrial, and utility properties throughout California and across the United States. Our qualified technicians will help take an overworked or outdated electrical panel into something you can count on for years to come.
To learn more about our panel upgrade services, call us today at (707) 418-9010.
Is It Time to Upgrade Your Electrical Panel?
We depend on electronics to help our properties run smoothly. Whether that means your home's refrigerator, business's computer network, or industrial park's security scheme, these systems need a breaker panel that is up to the task.
8 signs you need an electrical panel upgrade:
Your property is over 30 years old
The panel is warm to the touch
You hear crackling noises from your panel
Your equipment can't seem to run at full capacity
Your panel trips often
The lights flicker or dim sporadically
You are looking to upgrade or add more appliances or equipment
You are depending on power strips to avoid electrical issues
Customized Electrical Panel Solutions in California & Across the United States
At Sigal Utility Services, our goal is to deliver honest, high-quality services you can count on. That is why our talented technicians only use the most advanced equipment on the market and customize every solution to suit the needs of your unique property. Whether you are interested in adding more equipment to your industrial space, or you have recently moved to a house that was built before 1960, our team will know exactly how to help. We begin every service with a thorough audit to determine the best course of action and then work with you to design an upgrade that will meet your power requirements long into the future.
Call our team today at (707) 418-9010 or fill out our online form to schedule an appointment.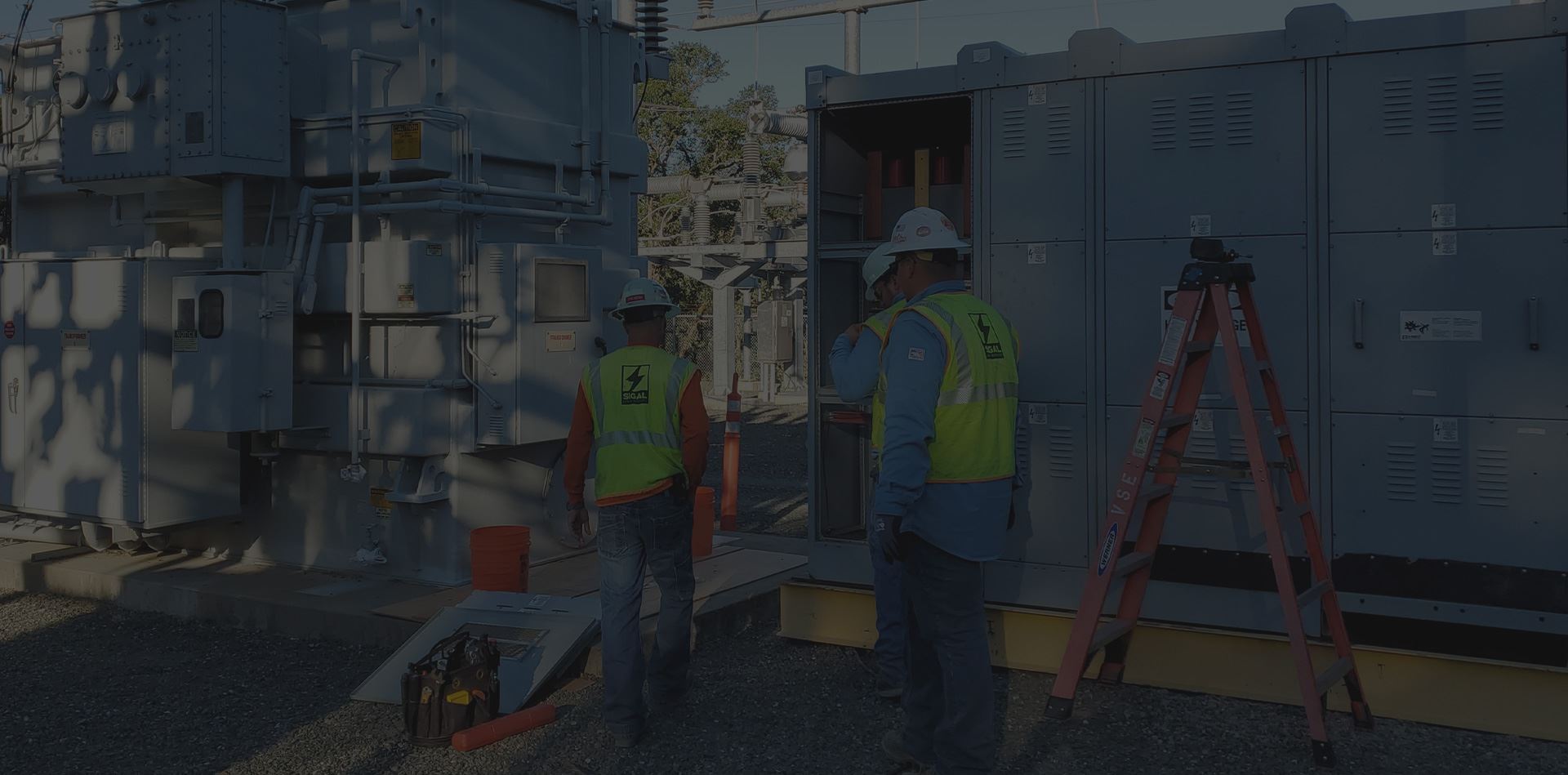 "LIKE A HIGH-VOLTAGE SWISS ARMY KNIFE"
We Serve the Entire West Coast & Wherever You Need Us

Using the Most Advanced Equipment in the Industry

Offering Commercial, Industrial & Utility Services

Decades of Combined Industry Experience