California High Voltage Systems Testing Services
At Sigal Utility Services, safety is our top priority. That is why our experienced technicians offer high voltage systems testing to properties in California and across the United States. We pair our decadces of industry experience with the most advanced equipment on the market to deliver trusted testing and diagnostics that ensure your high voltage equipment is running safely and effectively.
Our team is proud to offer a full spectrum of electrical solutions to the ever growing and changing needs of commercial, industrial, and utility properties—and as a leader in high voltage solutions, we have become the name in reliable testing, maintenance, installation, repair, and retrofitting.
What to Expect from Our High Voltage Systems Testing?
When you call, our team shows up on time and with the proper equipment to perform all needed tests. Once complete, we will provide you with a detailed report on any systems or equipment that failed to perform above testing parameters. These parameters are based on the latest codes, standards, and specifications.
Our innovative company is constantly in pursuit of the best technologies in order to best meet the needs of our customers. We strive to make the testing process as convenient as possible while still providing the best service and highest quality test results available. We understand that an unsafe system or piece of equipment can not only damage property, inventory, and supplies, but could also be dangerous to anyone in the facility.
That is why we take our jobs seriously—pouring over every detail to ensure your systems are working optimally. For top-quality high voltage systems testing in California and across the United States, trust our experts at Sigal Utility Services.
To schedule your testing service today, call (707) 418-9010.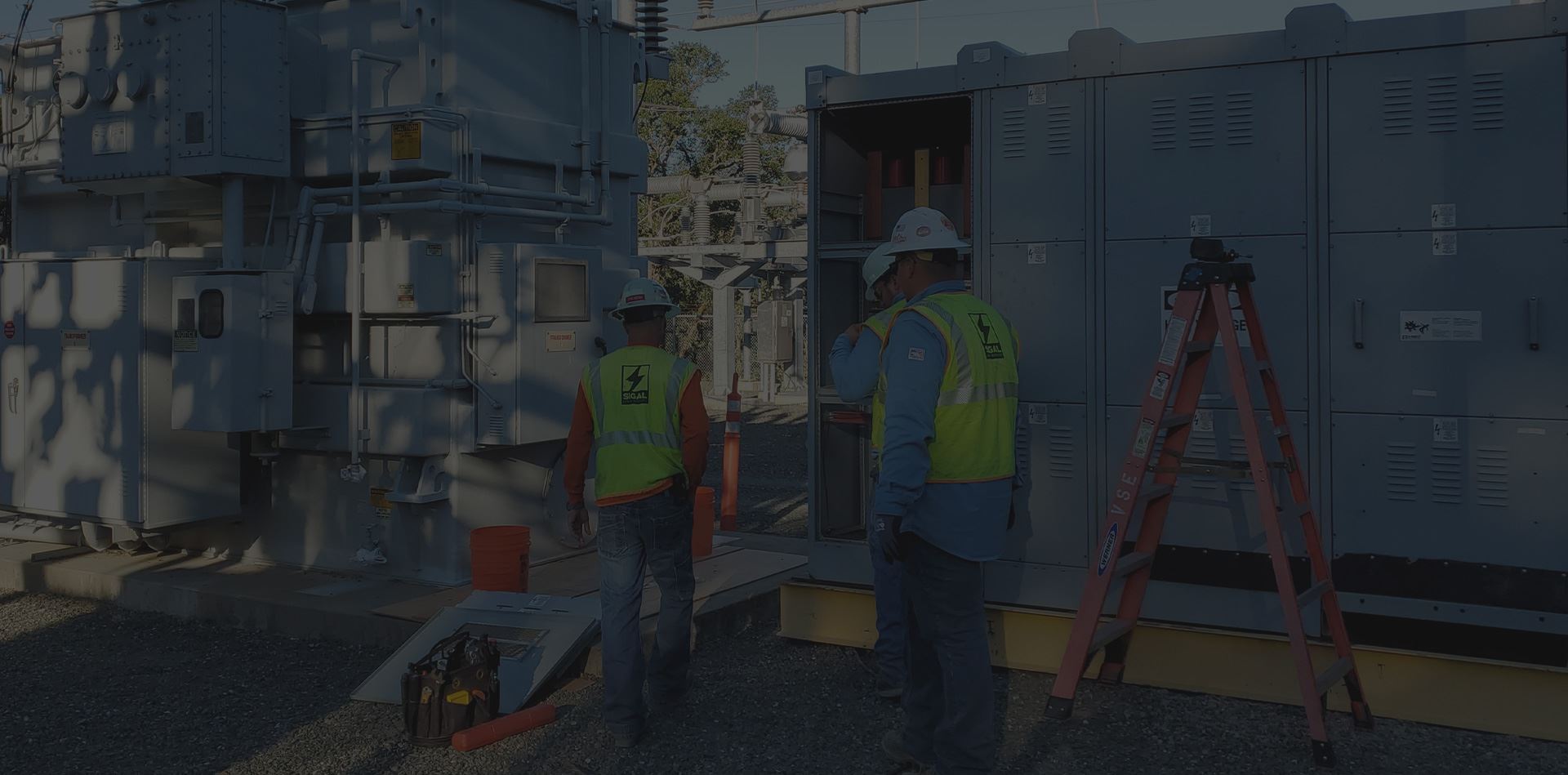 "LIKE A HIGH-VOLTAGE SWISS ARMY KNIFE"
We Serve the Entire West Coast & Wherever You Need Us

Using the Most Advanced Equipment in the Industry

Offering Commercial, Industrial & Utility Services

Decades of Combined Industry Experience