Low Voltage Wiring & Servicing in California & Across the United States
What Is Low Voltage Wiring?
Low voltage refers to wiring that carries 50 volts of electricity or less. This differs from the typical outlets, switches, and fixtures, which means it is important to hire a qualified professional to seamlessly add this infrastructure to your property. Our team at Sigal Utility Services has decades of experience installing low voltage wiring to properties of all sizes throughout California and across the United States. We specialize in large commercial, industrial, and utility spaces—and our skilled technicians have the expertise and equipment to provide safe and durable results that exceed expectations.
Low volt wiring is typically used for:
Wi-Fi: Wi-Fi networks depend on low voltage wiring for expansive and reliable access. Our team will not only flawlessly wire your network but also leave opportunities for expansion, so your network grows with you.
Telephones: Multi-phone and computer networks are vital aspects of many businesses and commercial properties. We will wire fiber optics for fast and convenient set up.
Surveillance: Connecting video cameras with alarms and movement sensors is a great way to protect your employees, property, and inventory. Mapping these systems requires low voltage wiring.
Cabling: Your property's A/V equipment depends on expertly installed and maintained low voltage wiring. We seamlessly run cables to maximize your property's potential.
From flawless installation to fast and reliable low voltage repairs, retrofitting, and maintenance, Sigal Utility Services is your one-stop shop for all things low voltage.
Sigal Utility Services Can Handle Your Every Low Voltage Need
No matter what type of low voltage service you need, you can count on our team to have the tools to get the job done right the first time, every time. We have decades of combined electrical experience—and pair this expertise with the most advanced equipment in the industry for superior results. Properties both big and small depend on us for reliable and lasting power solutions and we are proud to have garnered a reputation for service done quickly, cleanly, and correctly. From design and installation to repair and replacement, we can solve every one of your low voltage wiring needs.
Call our team today at (707) 418-9010 to speak to one of our friendly and qualified technicians today about your low voltage wiring needs.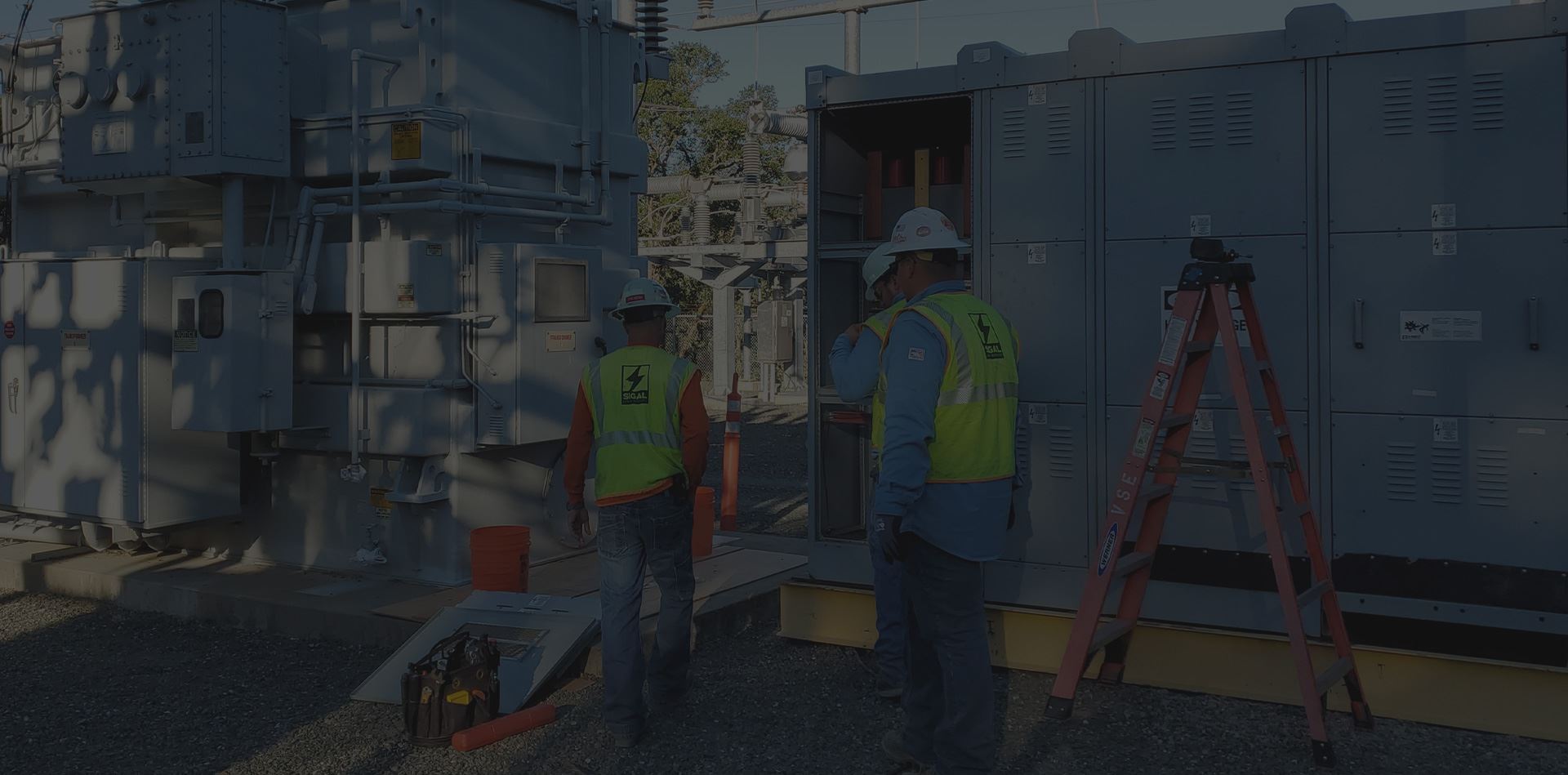 "LIKE A HIGH-VOLTAGE SWISS ARMY KNIFE"
We Serve the Entire West Coast & Wherever You Need Us

Using the Most Advanced Equipment in the Industry

Offering Commercial, Industrial & Utility Services

Decades of Combined Industry Experience