High Voltage Rental Equipment in California & Across the United States
At Sigal Utility Services, we offer a wide array of cost-effective rental options for high voltage monitoring and testing systems in California and across the United States. Our team provides flexible rental options, delivering the most advanced equipment straight to your door in order to best meet your short-term testing needs. With one of the largest rental selections in our area, we are committed to finding the right equipment for your specific needs.
Some of the systems we rent out include:
Photovoltaic Testers
Power Loggers
Power Quality Analyzer
Hipot Testers
High Voltage Phasing
Earth Ground Resistivity Testing
Infrared Electrical Testing
Don't see what you are looking for? Call our team today at (707) 418-9010 to see if we can help.
Why Choose to Rent?
Renting our high voltage testing and monitoring equipment offers some surprising benefits, most importantly—it saves you time and money. All of our equipment arrives in perfect working order and will provide you with the information needed to increase your property's performance and efficiency.
In addition to our rental equipment options, Sigal Utility Services is known as the high voltage Swiss army knife—providing expert high voltage maintenance and testing to commercial, industrial, and utility clients. For reliable and convenient high voltage rental equipment in California and across the United States, turn to Sigal Utility Services.
To book your high voltage rental equipment today, call our team today at (707) 418-9010 or fill out our quick and easy online form.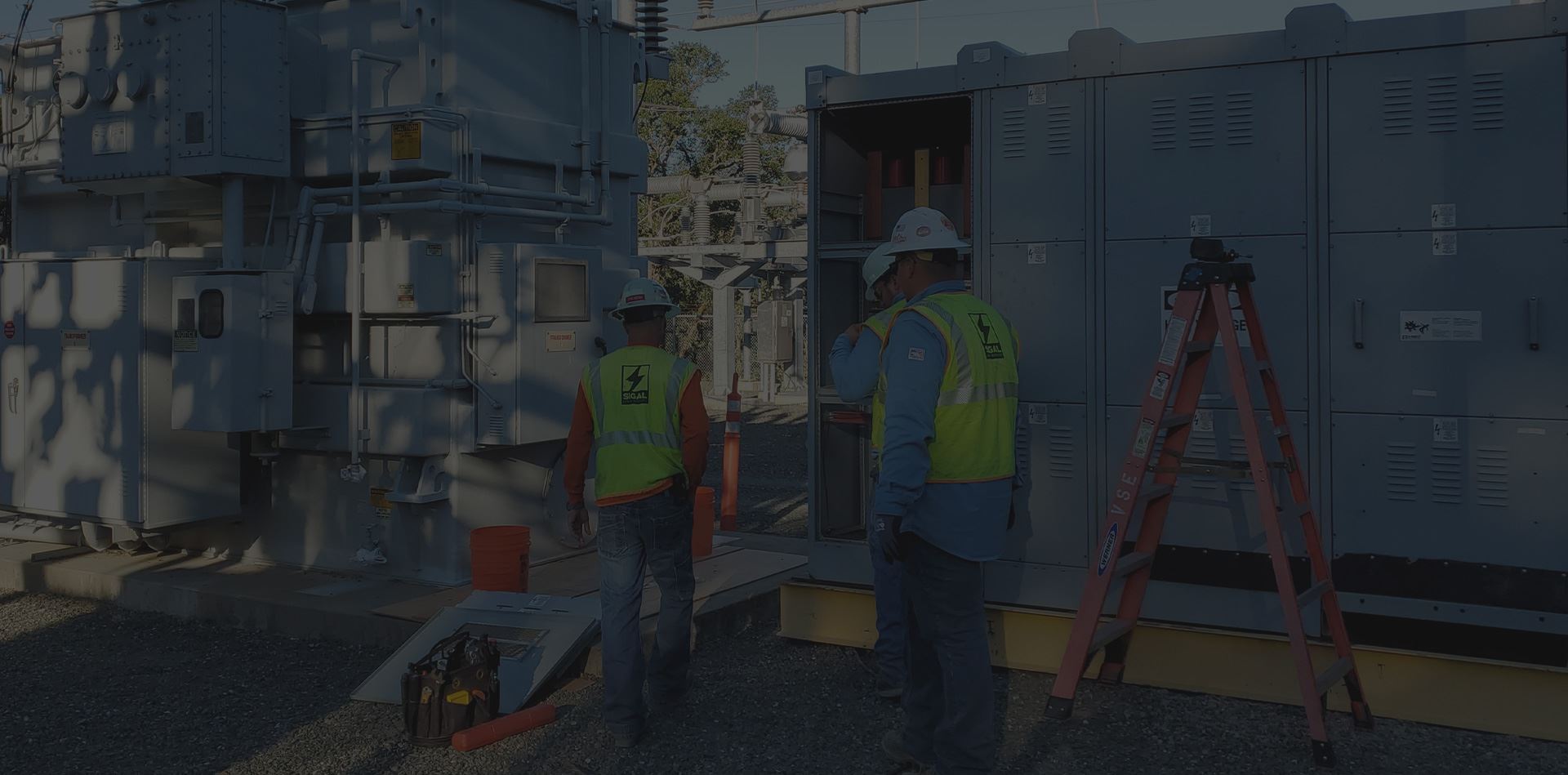 "LIKE A HIGH-VOLTAGE SWISS ARMY KNIFE"
We Serve the Entire West Coast & Wherever You Need Us

Using the Most Advanced Equipment in the Industry

Offering Commercial, Industrial & Utility Services

Decades of Combined Industry Experience