Protective Relay Installation
Protective relay technology has advanced leaps and bounds in recent years, making it easier than ever to detect issues with your system and minimize damage to both personnel and equipment. In fact, just one microprocessor unit can replace an entire array of outdated electromechanical relays—saving you money without sacrificing performance.
Our team at Sigal Utility Services sells and installs the most advanced protective relays to properties throughout California and across the United States. Our systems contain state-of-the-art diagnostics and warning tools such as fault location, event recording, and alarms—which helps you make more informed decisions about your property while meeting regulatory requirements and improving reliability.
Protective Relay Upgrades & Replacement
Because of how vital protective relays are, it is important to get them tested regularly. If during these tests, it is found that the relay isn't operating as effectively as it could, or you are looking to upgrade your electromechanical relay, turn to our professionals at Sigal Utility Services. We will remove the existing relays, controls, and related wiring—and then install your new system, making sure that all associated control wiring is installed seamlessly and ensuring that the factory drawings reflect these changes.
Sigal Utility Services Can Do It All!
We have decades of combined industry experience and have helped properties both large and small find safe and effective electrical solutions. Our qualified specialists will work with you to find the right protective relay for your unique needs—taking you from design and installation to maintenance, testing, and repairs. Our team understands that working on relays has direct consequences on the safety of your people and your equipment, so we take our job seriously—going above and beyond to exceed your expectations.
Call us at (707) 418-9010 or fill out our online form today!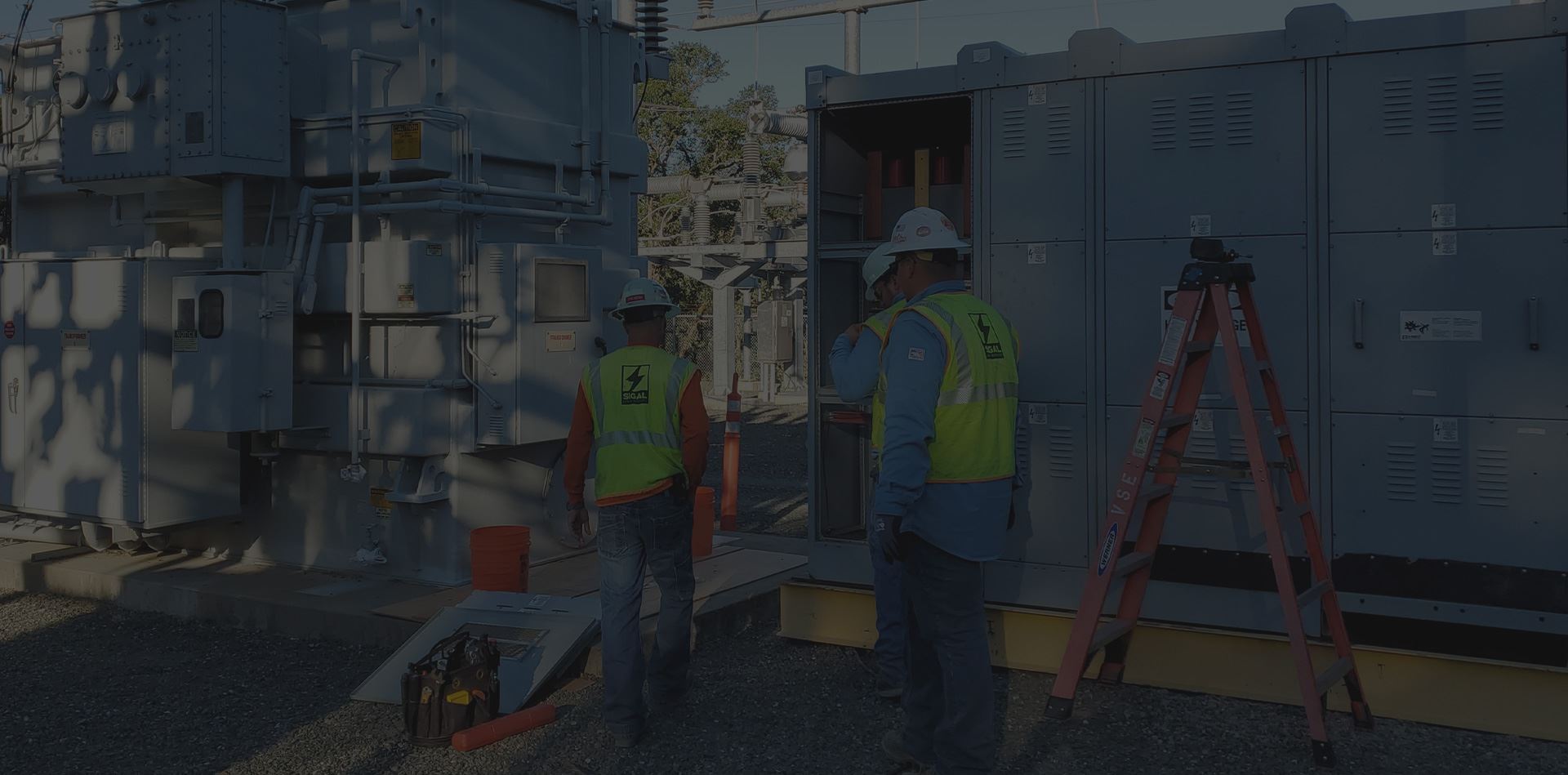 "LIKE A HIGH-VOLTAGE SWISS ARMY KNIFE"
We Serve the Entire West Coast & Wherever You Need Us

Using the Most Advanced Equipment in the Industry

Offering Commercial, Industrial & Utility Services

Decades of Combined Industry Experience