Energy Audits in California
Saving You Money & Improving Your Comfort
Sigal Utility Services offer top-quality energy audits and assessments to properties both big and small throughout California and across the United States. From commercial spaces to industrial and utility properties, our experienced technicians are experts at detecting energy waste and finding ways to reduce it. We take pride in delivering audits that are both thorough and helpful, so you can make the most informed decisions for your property possible. By performing a visual inspection, analyzing past energy bills, using data from thermographic imaging equipment, and running tests like a blower door test, our qualified electricians will create a detailed and accurate report—as a first step to creating a more comfortable and more energy-efficient space. As a full-service electrical and utility company, we can make honest recommendations on next steps and then design and implement them in-house for one-stop shop service.
When you take the recommendations laid out by your energy auditor, you can enjoy benefits such as:
Saving on monthly energy expenses
Allowing you to identify and rectify leaks or other damage
Increasing overall effectiveness of heating and cooling systems
Boosting indoor comfort
Increasing the longevity of your equipment
Reducing your environmental impact
Increasing property value
California's Energy Assessment Experts
At Sigal Utility Services, we believe in showcasing quality and integrity in everything we do, which is why we have been a leading provider of energy audits and assessments in California and across the United States. Our qualified and highly experienced technicians will help you through every step of the auditing process, from initial assessment to walking you through our findings and making the necessary repairs and upgrades. With decades of experience and the most advanced testing and diagnostic equipment on the market, turn to our team at Sigal Utility Services to tackle your next energy audit.
Our skilled technicians happily offer same-day service when available, call us at (707) 418-9010 or fill out our online form today.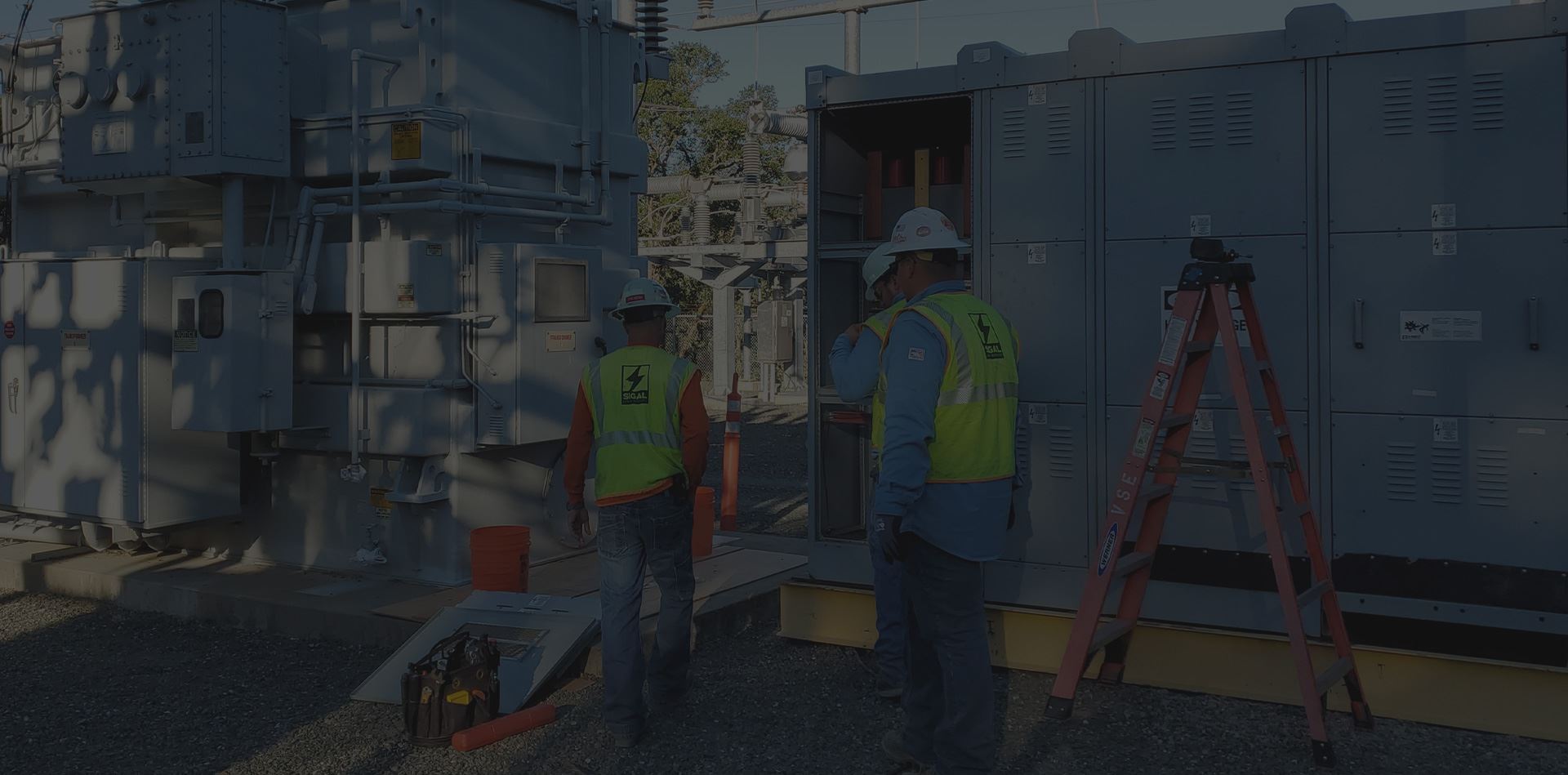 "LIKE A HIGH-VOLTAGE SWISS ARMY KNIFE"
We Serve the Entire West Coast & Wherever You Need Us

Using the Most Advanced Equipment in the Industry

Offering Commercial, Industrial & Utility Services

Decades of Combined Industry Experience