Emergency Generator & Electrical Service
Same-Day Service for Fast & Effective Solutions
At Sigal Utility Services, we know that emergencies happen, and when they do, you need an experienced technician by your side to restore your property's safety, efficiency, and function. That is why our skilled team is proud to offer same-day emergency generator and electrical services to properties of all sizes throughout California and across the United States
Types of emergency issues we solve include:
Malfunctioning transformer
Shorts or tripped circuits
Systems that are not up to code
Malfunctioning generator
Insufficient generator systems
Insufficient lighting
Equipment that isn't running at full capacity
And more!
To learn more about our emergency generator and electrical solutions, call our team today at (707) 418-9010.
Fast Response Times & Expert Emergency Electrical Services
From transformer and lighting issues to shorts and generator problems, our team has the knowledge, resources, equipment, and manpower to fix even the most complex systems. With decades of combined industry experience, we have become the trusted name in electrical solutions. Our skilled technicians make sure your emergency is handled promptly with repairs that are effective and long-lasting, so you don't have to call for the same issue twice.
Our qualified professionals always go the extra mile to ensure the safety of your people, equipment, and property, which is why we take the time to develop a customized solution for every problem and share our honest recommendations on how to prevent emergencies in the future.
Whether your emergency lighting is flickering, your generator isn't turning on, or you are experiencing short fuses, you can count on Sigal Utility Services to fix the issue fast. In addition to our emergency solutions, we offer expert maintenance, installation, and upgrades to commercial, industrial, and utility clients—with no project being too big or small.
If you are experiencing electrical or generator issues, call us now at (707) 418-9010.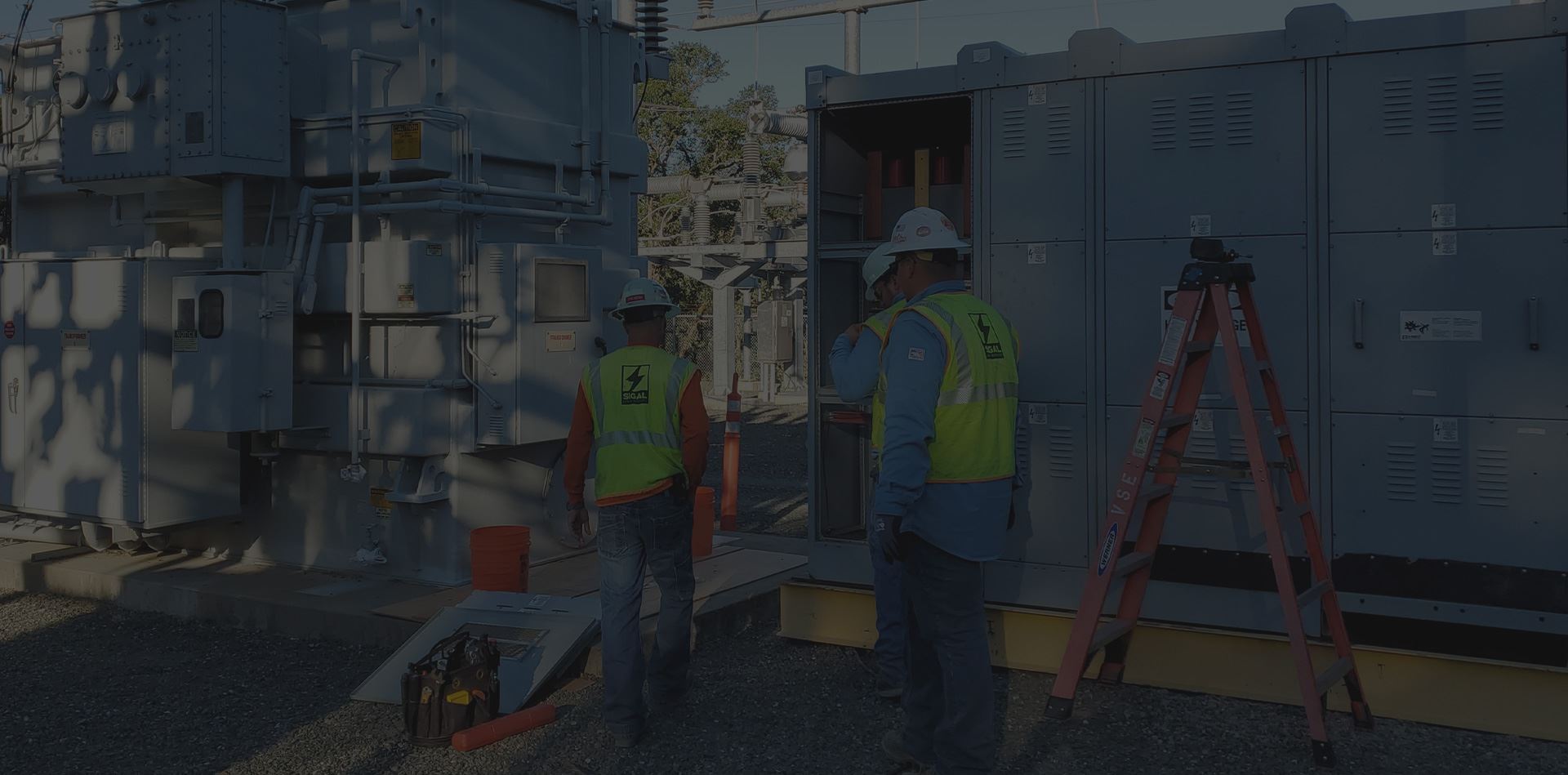 "LIKE A HIGH-VOLTAGE SWISS ARMY KNIFE"
We Serve the Entire West Coast & Wherever You Need Us

Using the Most Advanced Equipment in the Industry

Offering Commercial, Industrial & Utility Services

Decades of Combined Industry Experience