Full-Service

Electrical Experts
Utility | Industrial | Commercial Utility Services in California
Full-Service Electricians Servicing California & Across the United States
At Sigal Utility Services, our experts have decades of combined experience. This means that no matter the scope or severity of your utility or electrical needs, we are more than capable of solving your problems efficiently and effectively. From simple projects such as planned maintenance work and disaster preparedness to more complex issues such as emergency generator service and the use of high voltage equipment, our team gets the job done right.
If your property contains a high voltage system, you should always ensure it is working at optimum levels. A team member from Sigal Utility Services can come to your area and perform a high voltage system test. If it looks as if your system is not properly protected or the protective relay has not been updated in a few years, we can upgrade or install a system that will better serve you now and into the future. By pairing our extensive industry experience with state-of-the-art equipment, we can solve virtually any industrial, commercial, or utility issue.
Don't wait, contact our California team today by calling (707) 418-9010 or filling out our online form today.
Our Electrical Services
In addition to utility services, Our California team can perform electrical work on your property. You can trust our experts to help you protect, install, or repair the electrical system.
We can also effectively complete the following projects:
We have the experience and knowledge to service commercial and industrial properties. No project is too big or too small for our experts to complete! "LIKE A HIGH-VOLTAGE SWISS ARMY KNIFE"
We Serve the Entire West Coast & Wherever You Need Us

Using the Most Advanced Equipment in the Industry

Offering Commercial, Industrial & Utility Services

Decades of Combined Industry Experience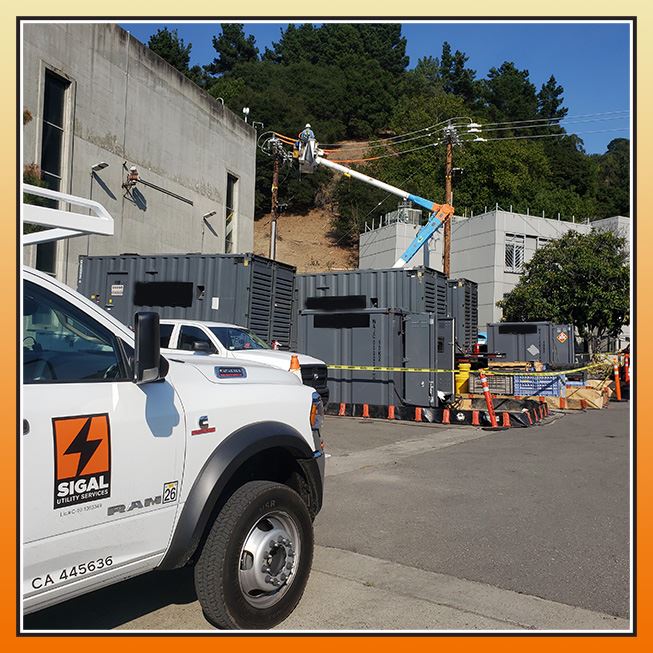 DO YOU NEED HELP WITH ELECTRICAL MAINTENANCE? Contact us – our technicians are ready to help you solve that issue.