Electrical Installation & Repair in California & Across the United States
Sigal Utility Services Is Your Go-To Electrical Expert
For safe, reliable, and high-quality electrical installation and repair, turn to our trusted professionals at Sigal Utility Services. With decades of combined industry experience, we have helped properties both large and small find effective and energy-efficient ways to boost their power. All of our electricians are highly trained and knowledgeable, going above and beyond to deliver results that exceed expectations. We are a full-service electrical and utility company and offer our 5-star installation and repair solutions to commercial, industrial, and utility properties throughout California and across the United States.
Let Sigal Utility Services solve your every electrical issue. Call us today at (707) 418-9010.
Electrical Troubleshooting for Commercial, Industrial & Utility Properties
Whether you are experiencing issues with your circuit breaker, lighting, production equipment, or other aspect of your electrical system, you can count on our experienced technicians to resolve the problem quickly, correctly, and safely. Our team works on properties both big and small, and specialize in large-scale electrical repairs.
After listening to your concerns, we perform a detailed inspection of your system to pinpoint the cause and scope of your electrical problem. Next, we will clean and repair any defective or worn-out components—and, if needed, replace systems where repairs are deemed ineffective or cost prohibitive. Finally, we run a test to ensure everything is running as it should, so you can rest easy knowing your property's power has received the TLC it needed.
Expert Electrical Installation in California & Across the United States
From whole-property wiring, fans, and lighting to circuit breakers and generators, and everything in between, Sigal Utility Services has the manpower, equipment, and technical prowess to install it all. Our team always stays up to date on the latest trends and technologies, and constantly innovates to ensure you are receiving the best solutions possible. We understand that your electrical system is crucial to the function, safety, and comfort of your property, so we will stop at nothing to deliver results that exceed your expectations. From minor repairs to major replacements, trust to get the job done right the first time, every time. We have been the go-to electrical company for commercial, industrial, and utility properties throughout California and across the United States—and we are standing by to help your property shine.
Call our team today at (707) 418-9010 or fill out our brief online form today.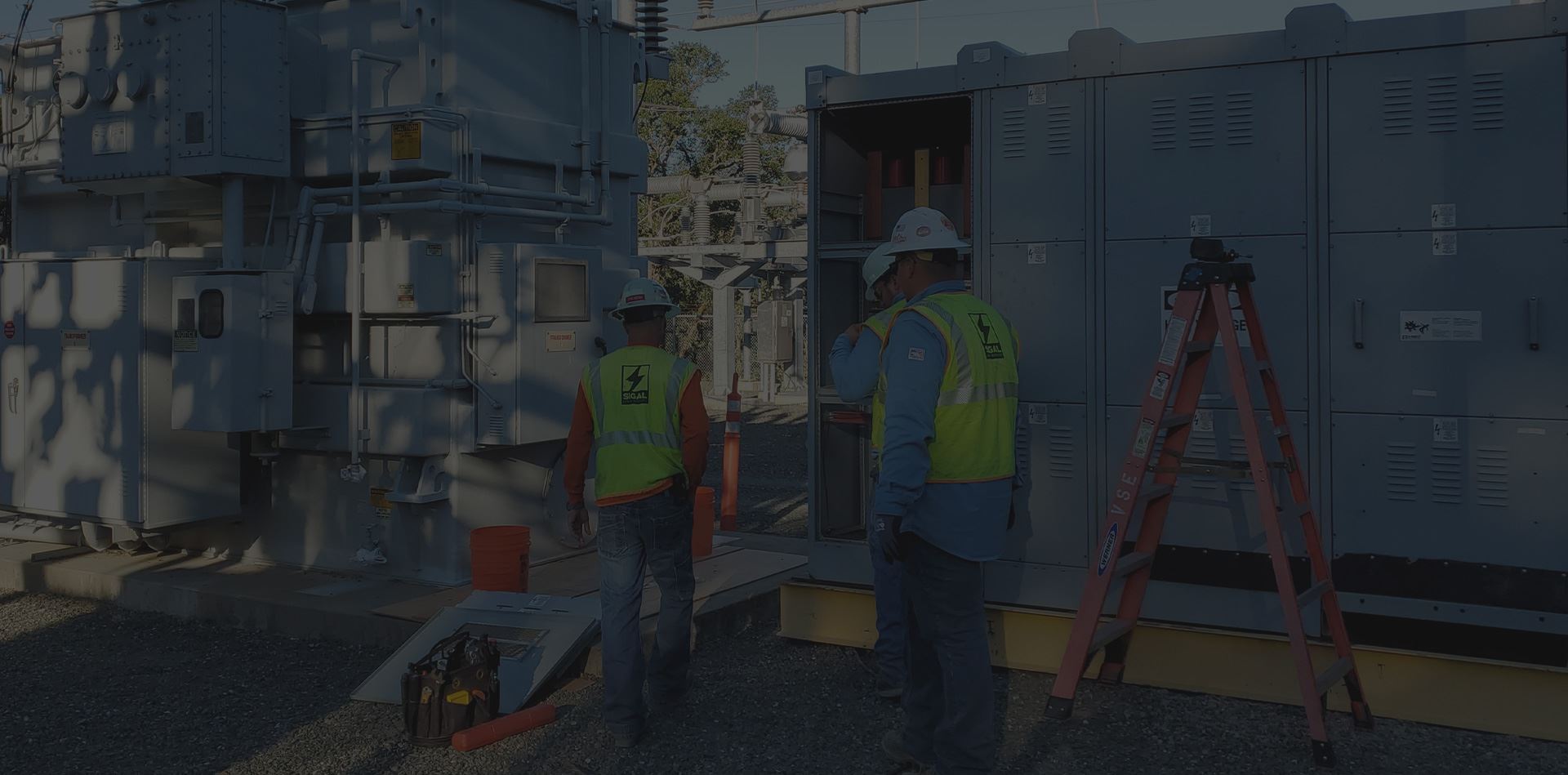 "LIKE A HIGH-VOLTAGE SWISS ARMY KNIFE"
We Serve the Entire West Coast & Wherever You Need Us

Using the Most Advanced Equipment in the Industry

Offering Commercial, Industrial & Utility Services

Decades of Combined Industry Experience