California Surge Protection Services
Protect Your Property & Belongings from Damaging Surges
When many people think of surge protectors, they often imagine power strips. However, there are whole-property solutions available to provide unmatched protection to your critical appliances and devices. At Sigal Utility Services, we pair our decades of combined industry experience with best-in-class surge protectors to help properties throughout California and across the United States protect their electrical systems. Our skilled professionals will expertly install, repair, and replace surge protectors in commercial, industrial, and utility properties—with a specialization in large-scale solutions.
Call us at (707) 418-9010 to schedule an appointment today!
What Causes Electrical Surges?
Electrical surges are when a sudden increase in voltage occurs, affecting an electrical current. These power surges don't need to last long to have a drastic affect on your appliances either—with some surges only lasing one-thousandth of a second. Unfortunately, these harmful instances can be challenging to predict, as they can come from both internal and external forces.
Internal surges can by caused by everyday appliances such as:
Refrigerators
HVAC systems
Shop tools
Garage door openers
External surges are often caused by:
Downed or damaged utility lines
Power outages, both intentional and not
Lightning and storm damage
Grid transfers
Luckily, with our state-of-the-art surge protectors, you don't need to predict surges to protect your property from them. We will perform a detailed audit of your electrical system and then recommend the right equipment for your specific needs.
Surge Protection You Can Rely On in California & Across the United States
Instead of suffering the extensive and costly repercussions of appliance damage due to surges, turn to Sigal Utility Services for effective surge protection. Our experienced and qualified team has worked on properties big and small throughout California and across the United States—and we have earned a reputation for a company that performs every service with the utmost commitment to quality, integrity, and care.
To learn more about our services, or to schedule an appointment, call our team today at (707) 418-9010 or fill out our online form.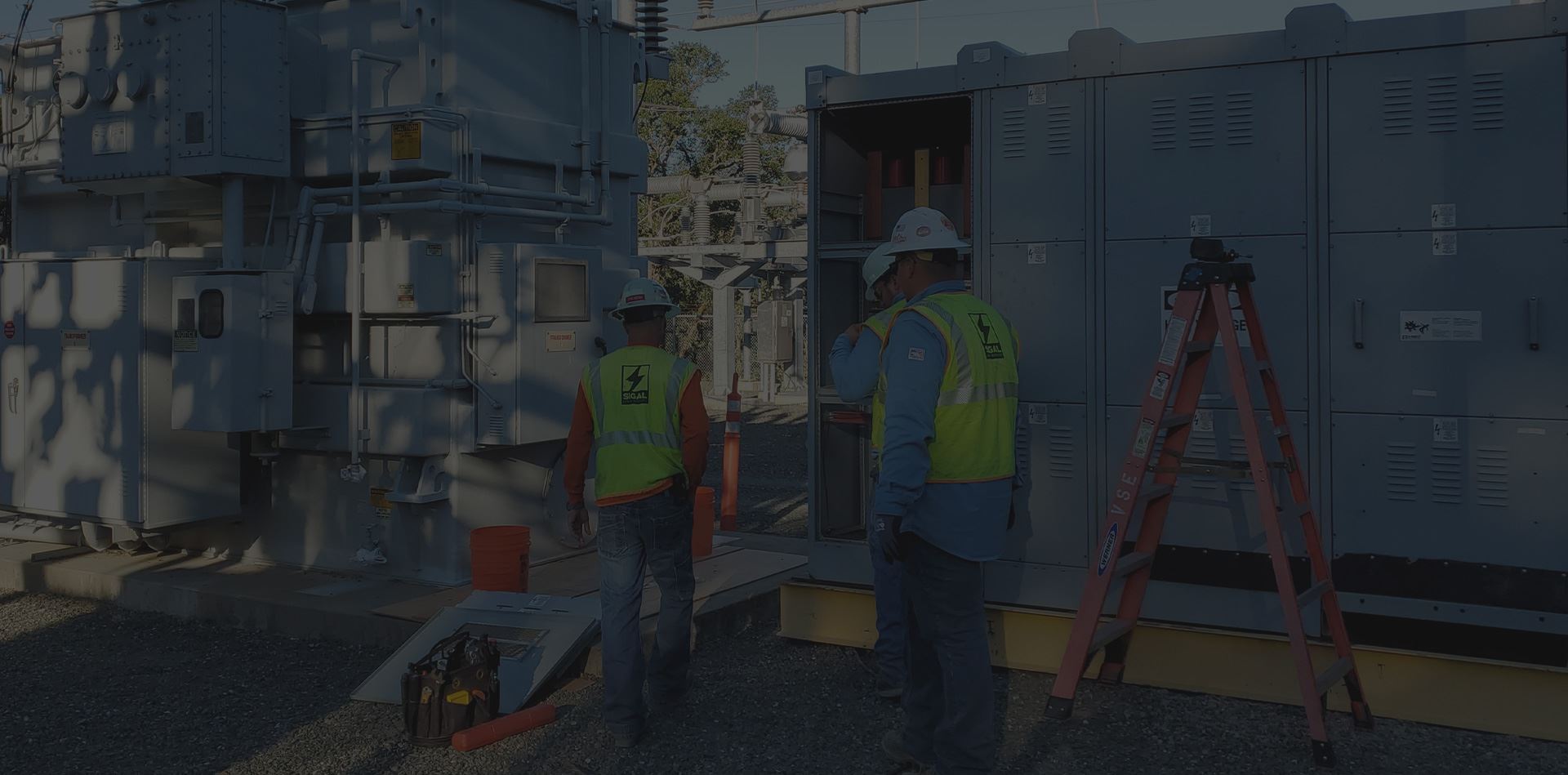 "LIKE A HIGH-VOLTAGE SWISS ARMY KNIFE"
We Serve the Entire West Coast & Wherever You Need Us

Using the Most Advanced Equipment in the Industry

Offering Commercial, Industrial & Utility Services

Decades of Combined Industry Experience