High Voltage Plan Maintenance Work in California & Across the United States
Our high voltage electricians at Sigal Utility Services pair experience with state-of-the-art equipment to deliver unmatched high voltage maintenance solutions to commercial, industrial, and utility clients throughout California and across the United States. We help your high voltage equipment continue to run optimally, so you can rely on your systems to operate safely and efficiently for years to come.
To learn more about our maintenance solutions, call us today at (707) 418-9010.
What to Expect from Your Maintenance Service
At Sigal Utility Services, we understand that you depend on your equipment, which is why we use the most advanced testing gear and products available to ensure reliable servicing every time. Additionally, we have made the maintenance process easier than ever through our convenient plans. This allows for easy scheduling and the ultimate peace of mind.
During your service we will perform:
A detailed inspection
Cleaning
Torquing
Replacing damaged parts
Testing
General upkeep of switch gear, cables, and other high-voltage equipment
We always provide a detailed report post-servicing, so you can make the most informed decisions about your equipment. As a full-service utility and electric company, our technicians are also able to perform installations, upgrades, and repairs on a variety of your most essential equipment—making us your one stop shop for your every electrical need. We have built long-lasting relationships with our clients because every service we perform is done with the utmost commitment to integrity, quality, and safety.
So, whether you are looking for a one-time maintenance service or an ongoing maintenance plan, you can trust the high voltage swiss army knife that is Sigal Utility Services. Our skilled technicians are here to help your systems stay safe for years to come.
If you are curious about how our plan maintenance can do that for your property, call us today at (707) 418-9010 or fill out our online form.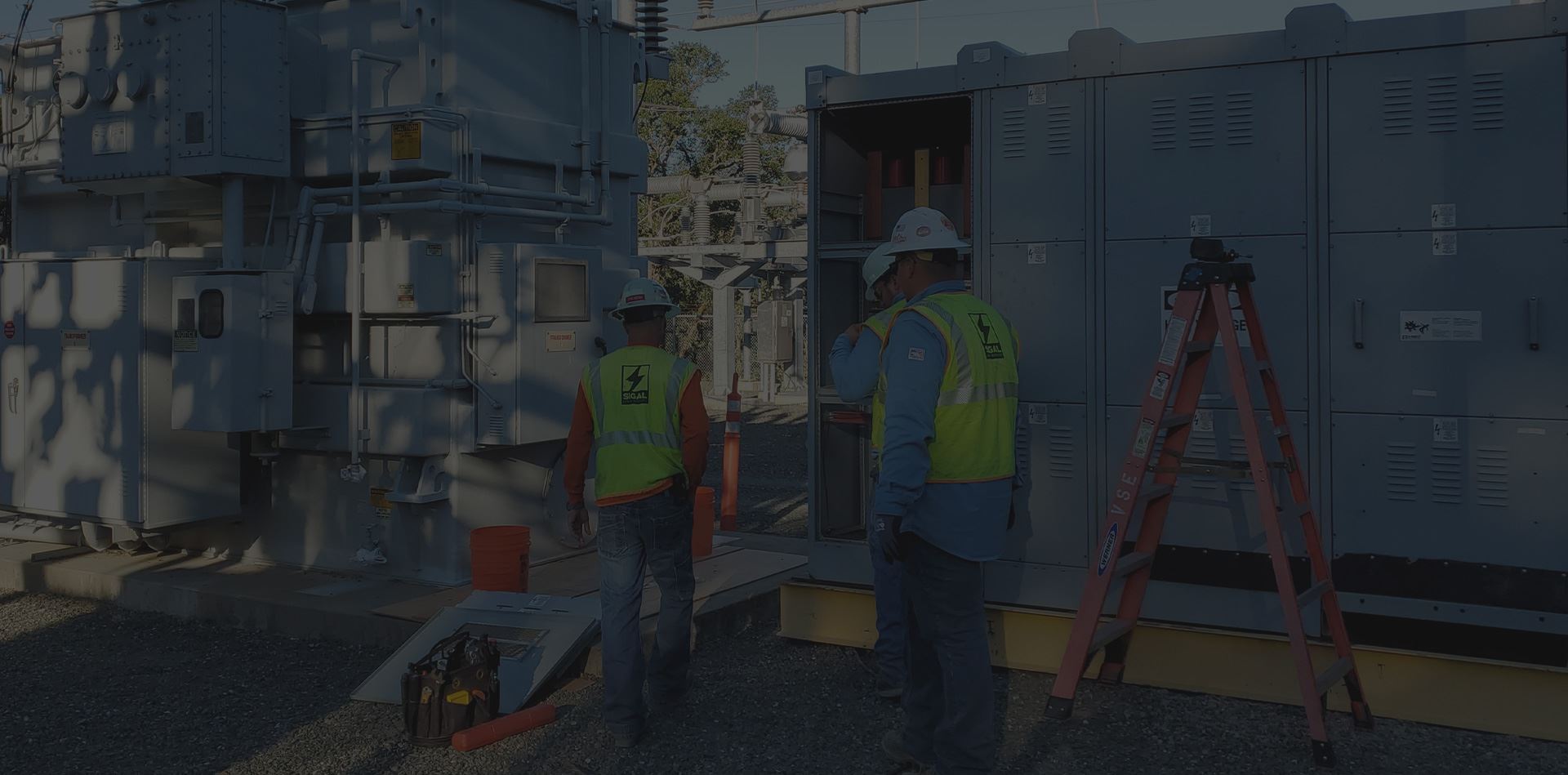 "LIKE A HIGH-VOLTAGE SWISS ARMY KNIFE"
We Serve the Entire West Coast & Wherever You Need Us

Using the Most Advanced Equipment in the Industry

Offering Commercial, Industrial & Utility Services

Decades of Combined Industry Experience