Electrical Layout & Design in California
Decades of Experience Building Electrical Systems
Proper design plays a crucial role in the success and longevity of an electrical system. At Sigal Utility Services, our qualified technicians can help you tailor your layout and design to create an electrical system that can handle your power requirements and grow with you for years to come. From brand-new construction to upgrades and new additions, our team will find the perfect solution every time. We service commercial, industrial, and utility properties throughout California and across the United States.
Our team has performed hundreds of electrical layouts for properties both large and small, and we have made a name for ourselves by delivering feasible, economical, and flexible solutions that fit the needs of your specific property.
Some of our design services include:
Load calculation
Circuit layout
Schematics for pedestals, meters, wiring, lighting, utility metering, and distribution panels
Voltage drop calculation
Custom Electrical Design Services for Commercial & Industrial Properties
Sigal Utility Services has decades of experience providing flawless electrical layouts and designs to properties in California and across the United States. With a specialization in large-scale designs, our knowledgeable and cutting-edge designers and electricians are especially proficient at handling the needs of commercial, industrial, and utility properties. Electrical design is one of the most critical components of construction, and our team will happily work in conjunction with building planners and contractors to create an integrated electrical system that is perfect for your space. As a full-service electrical company, we can take your project from concept to reality entirely in-house, which saves you time, money, and hassle.
Contact our skilled electrical designers today by calling (707) 418-9010 or filling out our brief online form to learn more about our electrical layout and design services.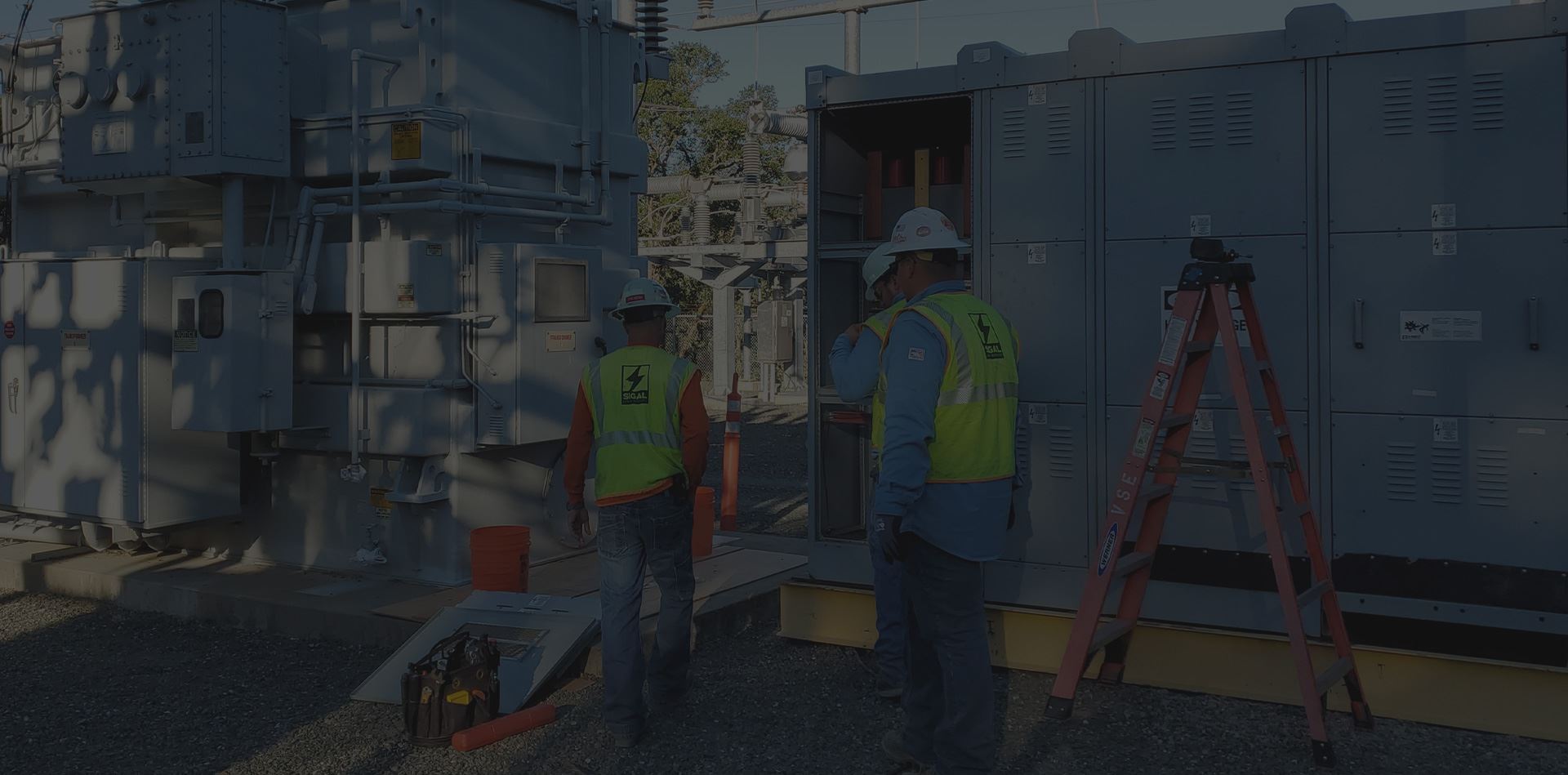 "LIKE A HIGH-VOLTAGE SWISS ARMY KNIFE"
We Serve the Entire West Coast & Wherever You Need Us

Using the Most Advanced Equipment in the Industry

Offering Commercial, Industrial & Utility Services

Decades of Combined Industry Experience