California Generator Services
With the demand for energy increasing every year, it isn't surprising that many cities and states are resorting to controlled or rolling blackouts to take pressure off of overloaded grids. Couple that with unexpected blackouts due to issues like storms or tornados, and you will notice that grid outages are occurring more often now than ever before. One of the best ways to be prepared for these outages is by having a quality generator installed.
Our team at (707) 418-9010 provides expert generator installation and servicing to commercial, industrial, and utility properties throughout California and across the United States. We only carry the most advanced generators on the market, so you can be sure that your property's power is protected, rain or shine.
To learn more about our generator services, call our team today at (707) 418-9010.
Powering Commercial, Industrial & Utility Properties in California & Across the United States
Whether you are looking to protect a single-family home, a multi-story apartment building, or a large data center, it is always important to have the right tools for the job. Our experienced professionals have decades of combined experience finding the right generator to suit your specific needs, so you can enjoy the maximum benefits.
Benefits of installing a generator include:
Maintains power during a blackout
Protects your equipment from potentially damaging surges
Allows crucial systems to continue to operate
Provides better safety during an emergency
Increases comfort during a blackout
Provides unmatched peace of mind
Contact Our Generator Experts Today!
Offering Best-In-Class Generators to California and Across the United States
From generator installation and inspection to repair and replacement, our team can do it all! We respond quickly to every call and even offer emergency generator services for your convenience. No property is too big or small for our trained technicians, who take pride in delivering unmatched workmanship and customer care. For high-quality generator services in California and across the United States, look no further than Sigal Utility Services.
Our team is standing by to find the perfect generator for your property. Call us at (707) 418-9010 or fill out our online form today!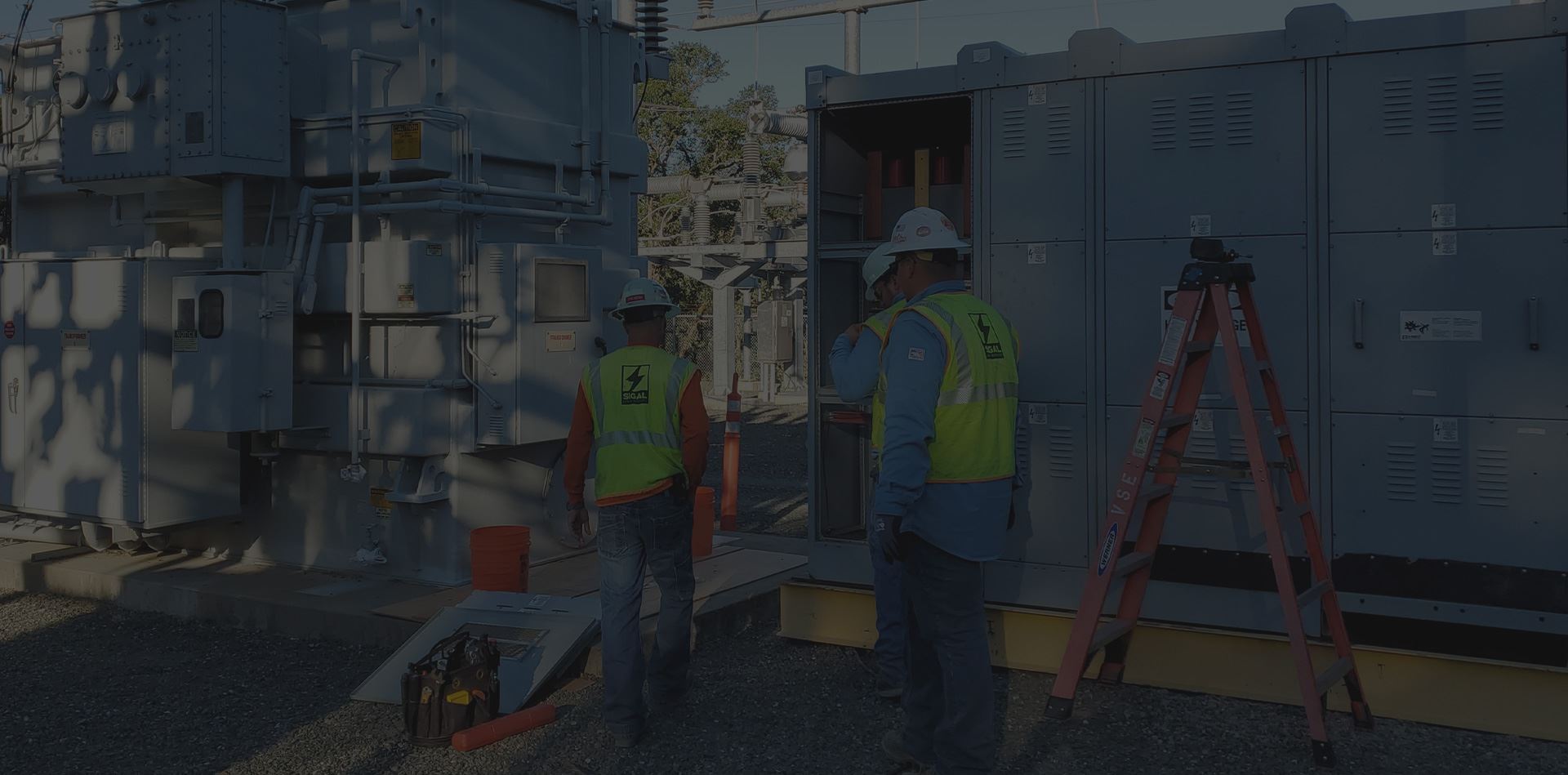 "LIKE A HIGH-VOLTAGE SWISS ARMY KNIFE"
We Serve the Entire West Coast & Wherever You Need Us

Using the Most Advanced Equipment in the Industry

Offering Commercial, Industrial & Utility Services

Decades of Combined Industry Experience