California Disaster Preparedness & Planning
Keeping Your Property's Systems Protected, Rain or Shine
Your property's equipment and systems are expensive and necessary to running your company, which is why it is crucial you have a plan in place if disaster strikes. Our qualified team at Sigal Utility Services offers disaster preparedness and planning solutions for commercial, industrial, and utility clients throughout California and across the United States.
We work with you to develop a customized plan of attack to fit your unique needs and ensure that safety hazards are at a minimum. With decades of combined industry experience, we have helped countless properties find innovative, affordable, and most importantly, effective ways to prepare your systems—including your high voltage equipment—in the event of a disaster.
Ways We Help Protect Your Electrical System
Our team begins every plan with a thorough evaluation of your property, systems, and equipment. We are experts at testing, energy audits, and maintenance to ensure that all of your power systems are running optimally and up to code. Next, we offer our honest recommendations on how to further protect these systems, this can include upgrades, surge protection installation, and generator installation.
At Sigal Utility Services, we do more than help you prepare. Our team is proud to say we are available when you need us most, and we happily offer emergency generator and electrical services in the event of a disaster or malfunction. Additionally, we offer expert installations and upgrades, so you know your property always has the most advanced equipment possible—ensuring efficient and long-lasting results. For unmatched disaster preparedness and planning for your electrical system, turn to our pros at Sigal Utility Services. We service properties throughout California and across the United States.
Ready to ensure your property's power is protected? Call our team at (707) 418-9010 or fill out our short online form today!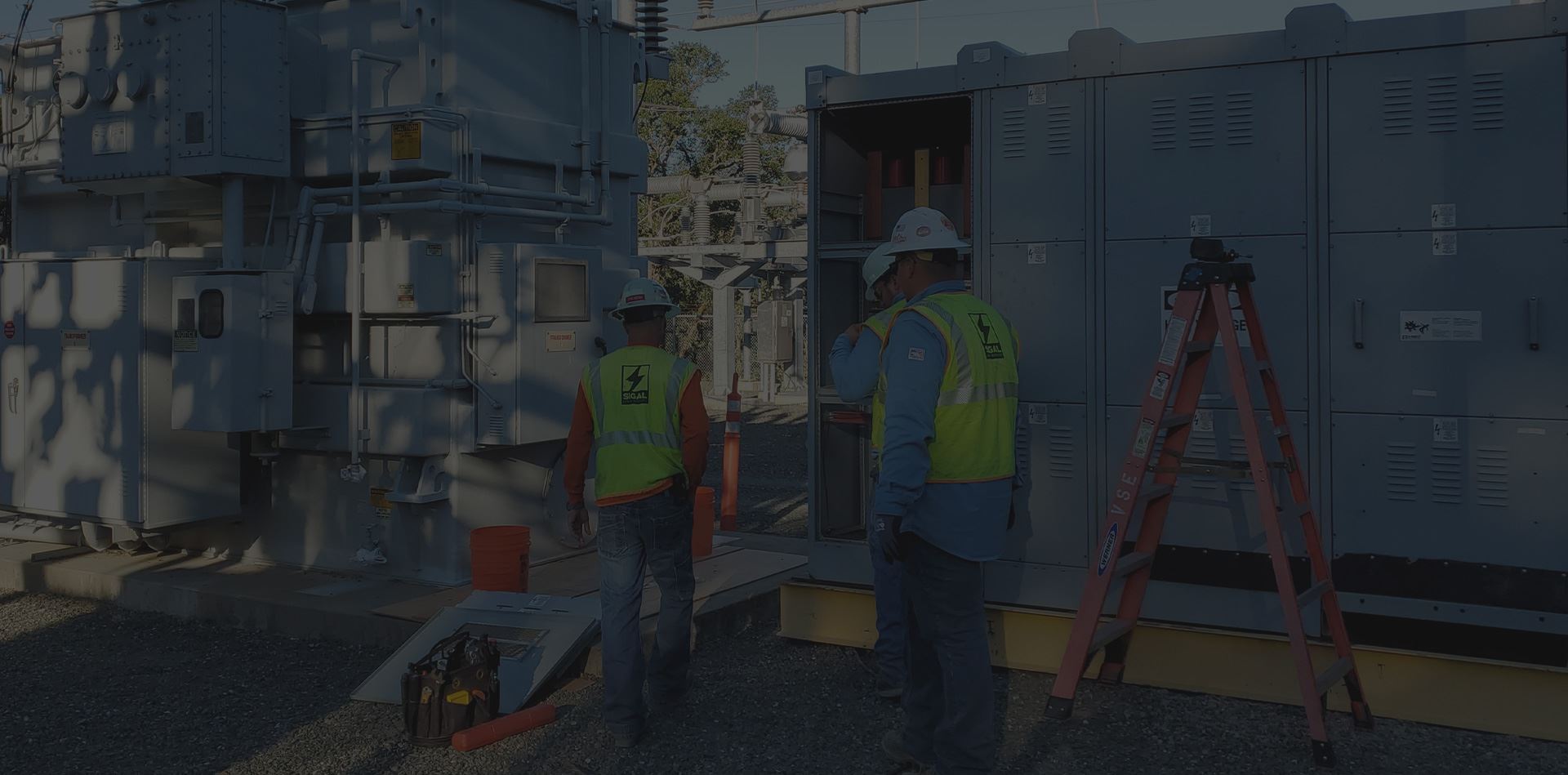 "LIKE A HIGH-VOLTAGE SWISS ARMY KNIFE"
We Serve the Entire West Coast & Wherever You Need Us

Using the Most Advanced Equipment in the Industry

Offering Commercial, Industrial & Utility Services

Decades of Combined Industry Experience